To promote the BBC's coverage of the FIFA World Cup in Russia, we made a film that contained over 600 unique embroidered frames: a feat never before attempted at this scale and level of detail.

Directed by Nicos Livesey
Embroidery by London Embroidery Studio



Alongside the film we created a real historical document - a 7 metre long embroidered tapestry depicting famous World Cup moments. The tapestry was displayed at Manchester's National Football Museum, and was updated after the tournament with the best moments from Russia. A replica was also exhibited in Moscow's Tsaritsyno Museum.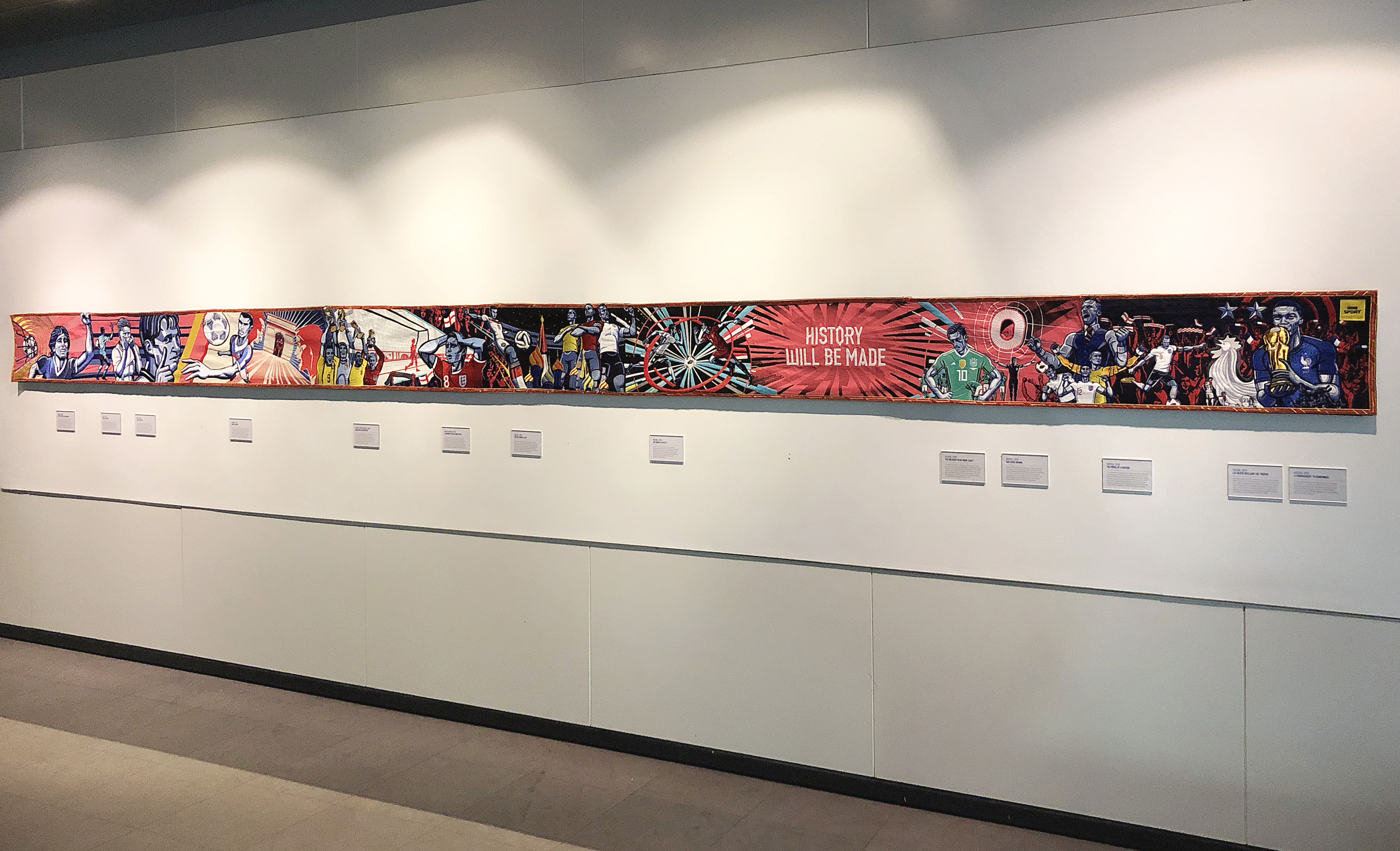 Links: Campaign, Creative Review, It's Nice That, The Guardian